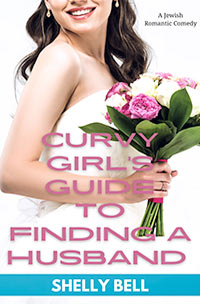 Curvy Girl's Guide to Finding a Husband: A Jewish Romantic Comedy

No one said it would be easy…
I never anticipated the most embarrassing moment of my life would resonate with so many people. I mean, what's so special about a plus-sized woman drunkenly pouring her heart out at her younger brother's wedding and vowing to get married before she turns thirty?
Well, thanks to social media, my humiliation went viral. Now, a national morning TV show has offered to pay for my dream wedding in exchange for an all-access pass to my life for the next year as I search for Mr. Right.
So how does a curvy girl like me find a decent man in the digital age?
I have no clue.
But I'm about to find out.